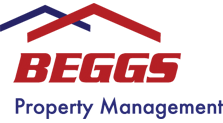 This blog is to assist our tenants in making requests for maintenance. We encourage all our tenants to promptly make requests for maintenance via our maintenance portal.
Use the Portal for Tenant Repair Requests
For the fastest service, we recommend that you go to our maintenance portal to initiate a maintenance request. When you do this, everyone involved in the repair gets an automatic email that describes what is going on with your unit.
You will be able to set the priority of the repair from emergency (immediate response), high (same day response), medium (2-5 day response), low (7-14 day response).
The maintenance portal will keep you informed, by email, of the progress of the repair. The maintenance portal will inform you of the following actions:
Acceptance of the request by us, or a request for more additional information
Dispatch of the work order to the vendor or to our own maintenance staff
Acceptance or rejection of the work order by the vendor, or staff member. If the work order is accepted, and if scheduled by the servicer, the approximate time of arrival
Updates on the status of the repair. This could be that the repair has been completed and is ready for inspection, or that there were extenuating circumstances that would not allow completion of the repair.
Approval and closing of the work order.
Ability for the tenant to make comments regarding the performance and attitude of the service and/or technician